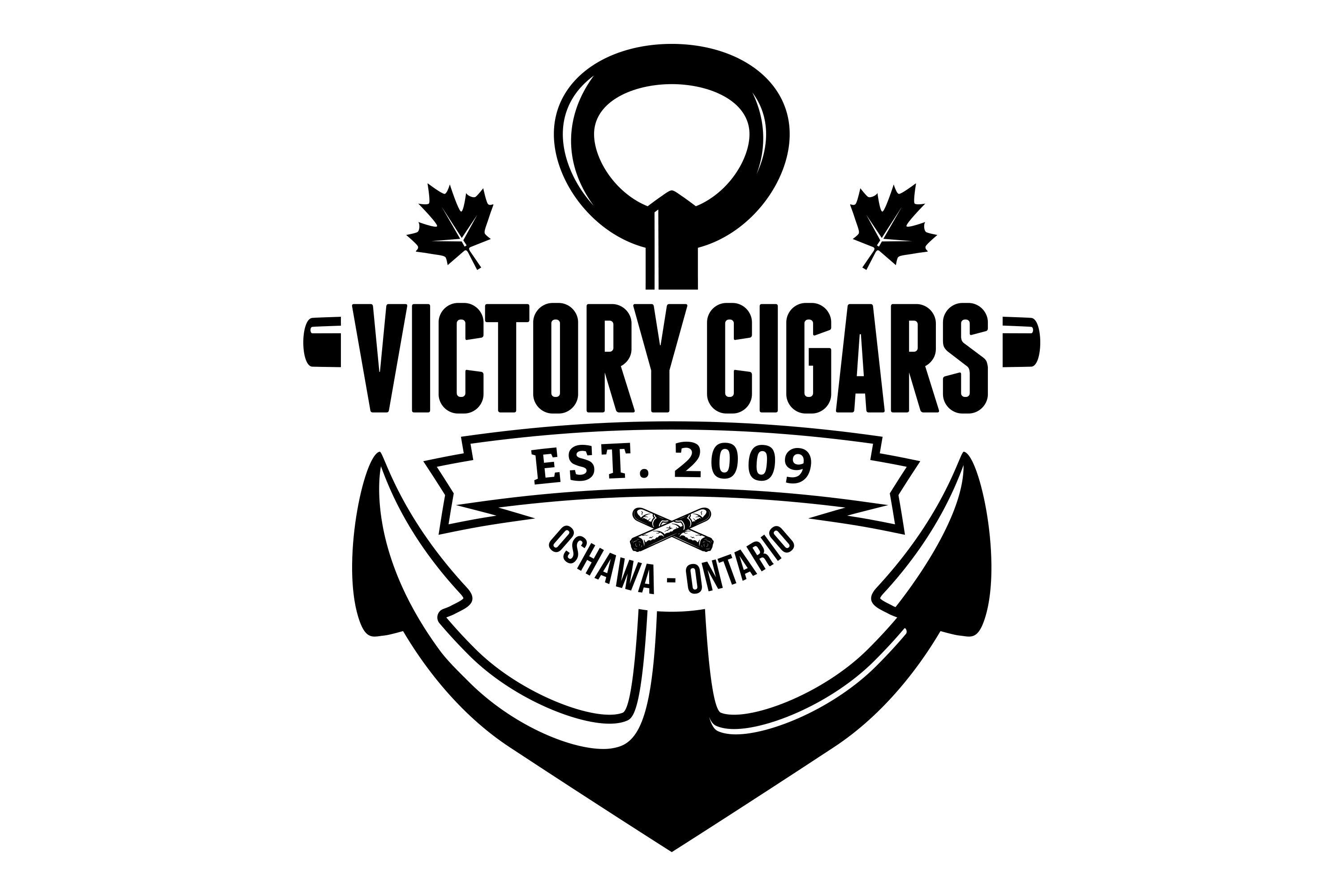 Address:

215 King Street East
Oshawa, Ontario
Canada
L1H 1C5

Phone:

905-443-0193

Toll Free Phone:

1-855-443-0194

Email:

Website:

Products/Services:

Victory Cigars is a full-service specialty tobacconist shop located on Highway 2 in downtown Oshawa. The store features a walk-in humidor stocked with premium cigars from Cuba, Nicaragua, the Dominican Republic and Honduras. Featured brands include Cohiba, Montecristo, Romeo y Juliet, Rocky Patel, Quorum, Macanudo and Don Tomas, to name a few. The shop also has a selection of house blend cigars that are exclusively made for Victory Cigars. The cigars on offer come in a range of formats from cigarillos to 80 ring gauge.

Victory Cigars is also one of the top tobacco pipe stores in Canada. The shop stocks over 40 flavours of loose pipe tobacco, including a variety of aromatics and English mixes. You can purchase by the gram in any quantity you desire. And the adventurous client can even design a custom blend! Additionally, Victory Cigars stocks a wide range of pipe tobacco tins and pouches by MacBaren, Solani, Amphora, Borkum Riff, Cornell & Diehl and Backwoods. The pipe display in the store has over 100 briar pipes for purchase.

Whether you are new to cigars and pipes or a seasoned veteran, stop in and visit the folks at Victory Cigars. You'll be glad you made the trip to their store.