C'est What Durham Brewing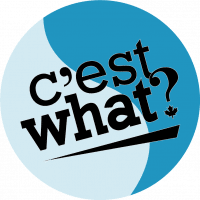 Address:

1885 Clements Road Unit 274
Pickering, ON
Canada
L1W 3V4

Phone:

905-239-0208

Email:

Website:

Social:

Products/Services:

Founded in 1996, County Durham Brewing was largely Bruce Halstead's one-man operation for a quarter century until partnering with Toronto's original craft beer bar, C'est What, in 2021. His attention to detail can be appreciated in the publicly and critically acclaimed brews sold under the Durham and C'est What labels. Specializing in cask ales the brewery offers a variety of styles to bring you beer-balance and zen.